 30 digital and deep tech startups developing GreenTech solutions Up to €50,000 grant funding per startup Accelerator programme and access to EU innovation network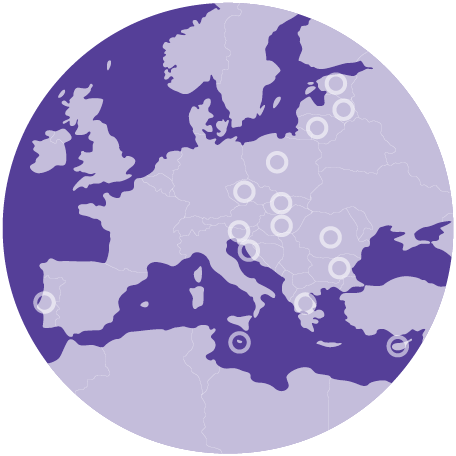 30 EU startups will be better equipped with skills, processes and connections to scale faster and more effectively. As well as a more robust, refined foundation from which to increase their market footprint in Europe and globally, and to access key funding instruments in the future.
Increased connectivity between startups and their peers, potential investors, customers, partners and other ecosystem players at national, regional and EU level
OPEN CALL #1 is open for Applications
until June 14th 5pm CET
Are you a startup developing innovative solutions addressing ClimateTech, CleanTech, Circular economy and Agri-food challenges ?
Join SynergistEIC Accelerator program and receive up to €50k grants !