 30 digital and deep tech startups developing GreenTech solutions Up to €50,000 grant funding per startup Accelerator programme and access to EU innovation network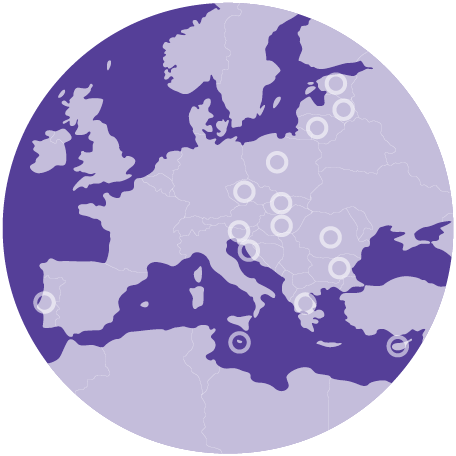 30 EU startups will be better equipped with skills, processes and connections to scale faster and more effectively. As well as a more robust, refined foundation from which to increase their market footprint in Europe and globally, and to access key funding instruments in the future.
Increased connectivity between startups and their peers, potential investors, customers, partners and other ecosystem players at national, regional and EU level
SynergistEIC generates a strong impact on several dimensions:
Are you a startup developing innovative solutions addressing Climate-Tech, Clean-Tech, Circular economy and Agri-food challenges ?
Open Call #2 is coming beginning of 2024 !
Join SynergistEIC Accelerator program and receive up to €50k grants !
EIC startups track
For selected with previous track record in the EIC Accelerator and/or Seal of Excellence holders 
Range of services

Personalized advisory sessions

Exposure to past EIC winners

Exposure to investors within the ecosystem
SynergistEIC Programme Timeline
Non- EIC startups track
For selected startups with high-potential for success in the EIC Accelerator 
Cohort-wide workshops

Tailored individual coaching sessions

Learning sessions 

Networking opportunities

Broader EU prospects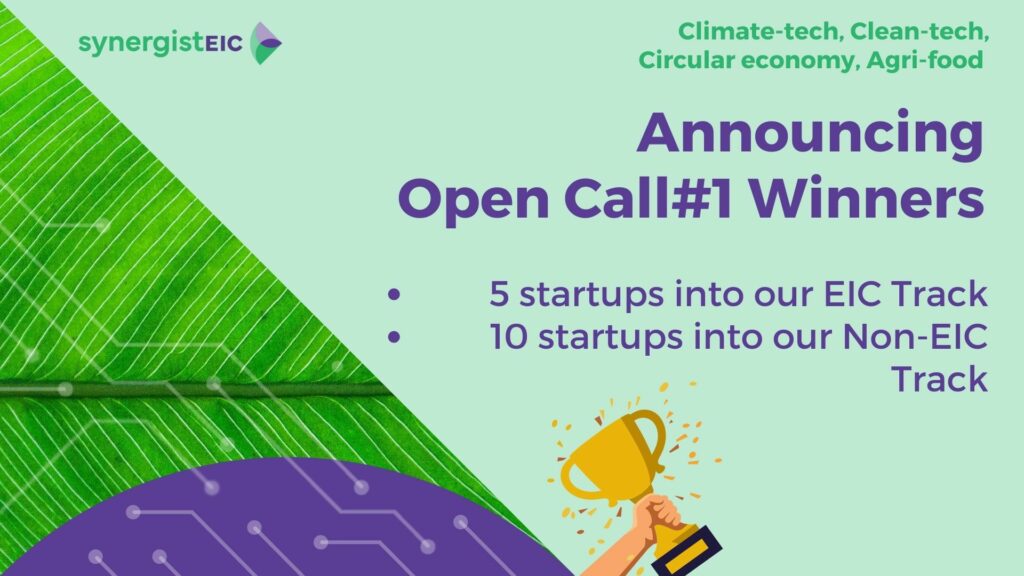 SynergistEIC Celebrates GreenTech Innovation: Announcing Open Call#1 Winners and Launching Growth Programme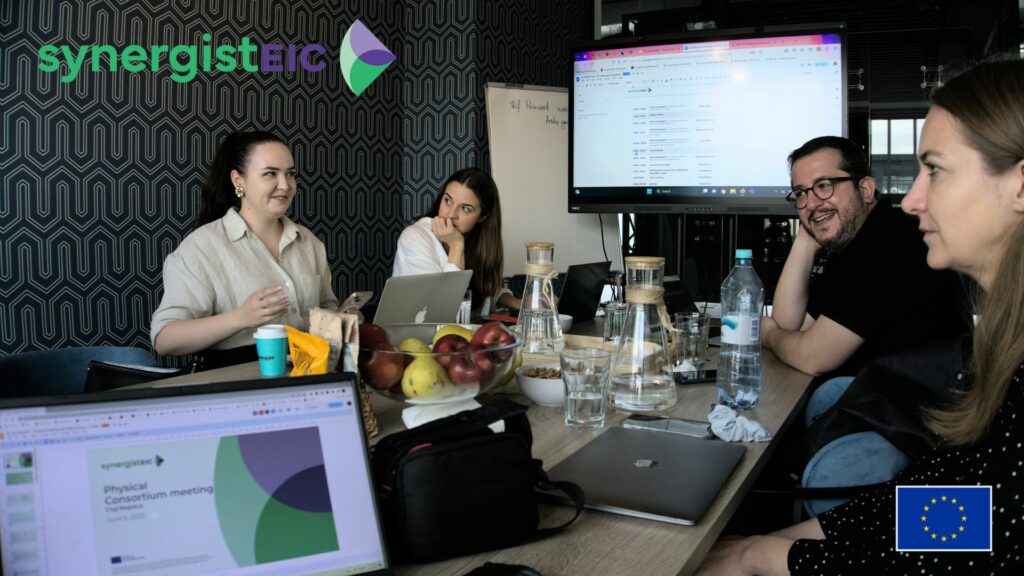 SynergistEIC's physical consortium meeting in Cluj-Napoca successfully fostered collaboration and progress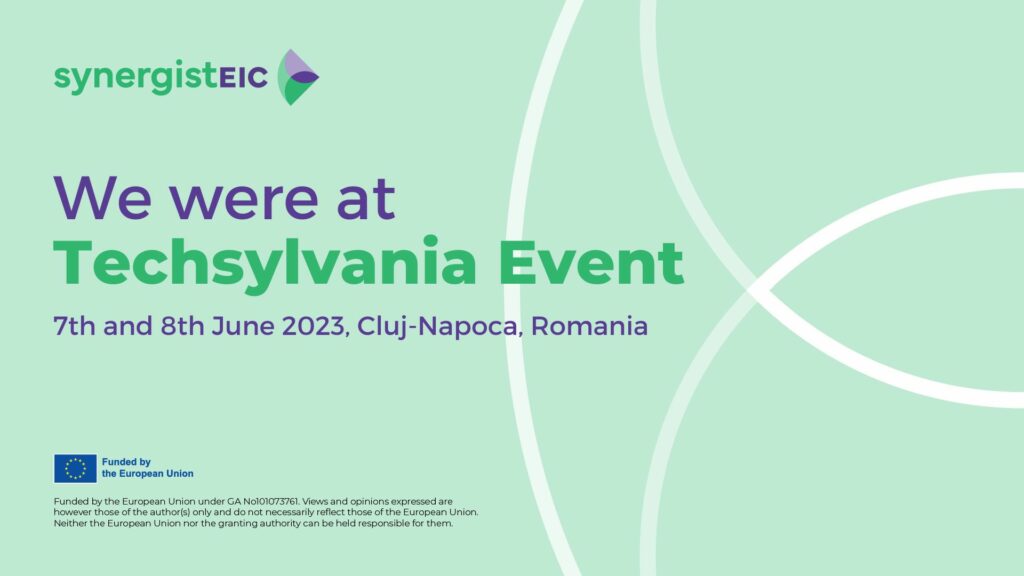 SynergistEIC Accelerator Programme for GreenTech Startups Showcased at Techsylvania Event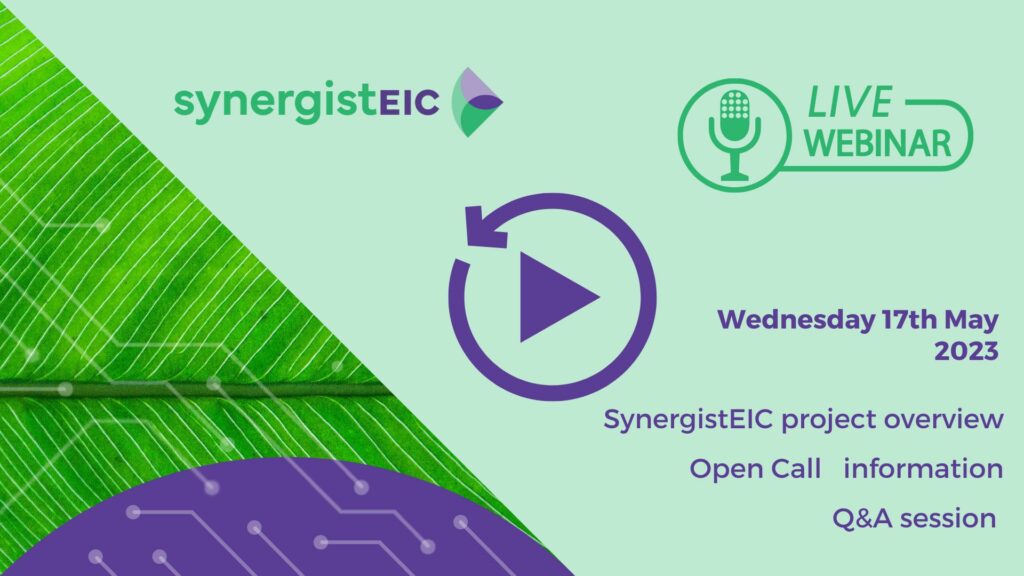 Breaking News: Recording of our Webinar for Open Call#1 Now Available – Don't Miss Out!
SynergistEIC is looking for EXTERNAL EVALUATORS !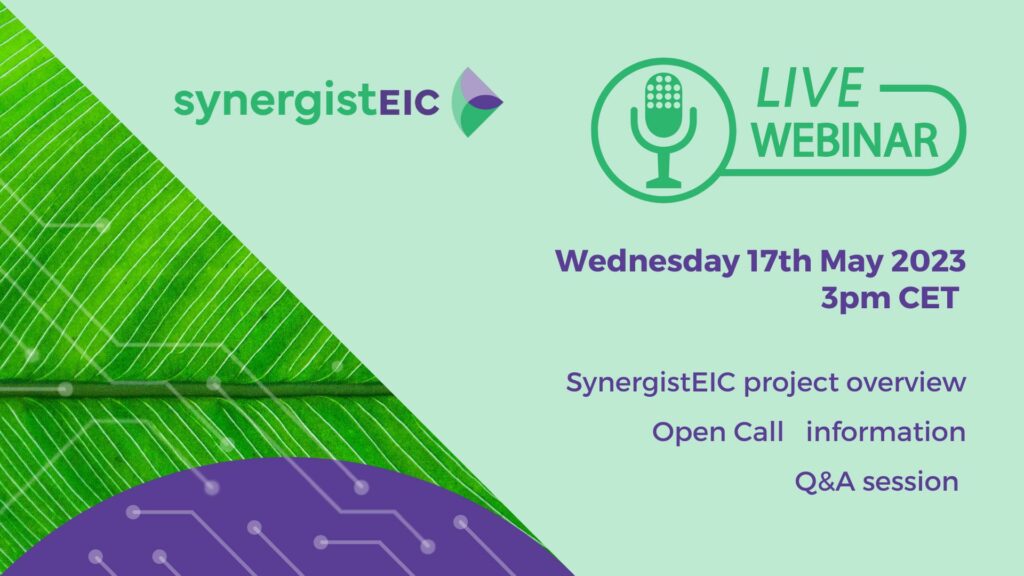 Join our upcoming webinar on Wednesday 17th of May, 15:00 – 16:00 CET